Jamie co-founded the Foundation in the hope to empower real-life superheroes to change, and save lives.
As a child, Jamie spent the first nine years of his life in and out of hospital with a rare spinal condition, syringomyelia. In 2012, Jamie began an adventurous fundraising quest to give back to the hospitals that helped him as a child by cycling 14,000 miles from Bangkok to Gloucester. Using a second-hand bike bought for just £50, Jamie cycled through more than twenty countries on his way home. Along the way, he was shot at when caught in the middle of a military firefight, arrested by wary border police and slept rough.
Just weeks after returning to Gloucester, Jamie decided to attempt the world record for cycling non-stop on a static bike. Jamie stepped off the bike, as the Marathon Static Cycling – Guinness World Record holder. Cycling more than 12 days. Having raised more than £20,000 during the two challenges.
In February 2013, two months after setting the new world record, Jamie used his continued savings to travel to Canada, where he continued his fundraising efforts, again for the children's charities that helped him as a child. Jamie ran 5,000 miles (equivalent to 200 marathons), across Canada without a support crew – raising more than a £250,000 along the way.
He has also written the best-selling book 'Adventureman: Anyone Can Be a Superhero', the story of his life to this point – no mean feat for somebody that struggles with dyslexia, and retook his GCSEs aged 23.
Jamie is an Award winning motivational speaker and speaks all over the world. That's how Jamie makes his living and this also means he can volunteer his time to the charity.
In 2019, Jamie won the Pride of Britain for 'Fundraiser of the Year'. He also featured on Surprise Surprise with Holly Willoughby, was recognised by the likes of Prince Harry, as well as being awarded an Honorary Fellowship from the University of Gloucestershire. With Jamie's experience and passion for fundraising – he's hoping to help create as many superheroes in the world as possible through Superhero Foundation!
Chris is really passionate about what he does: helping businesses and charities in Gloucester with their web and marketing needs. As he would say, "I love my job, love my company, love my City."
He's an experienced, hard working and entrepreneurial marketing professional. A Director and project manager skilled at using the most appropriate tools to achieve real results, whatever the budget, which is obviously great for fundraising.
As well as that experience, he co-founded a design, web and marketing studio in 2007 with the ambition of making top quality design, websites and creative marketing tools accessible to businesses and charities.
Chris is one of our Superhero geeks that really understands the tech world and the needs to support our charity and families.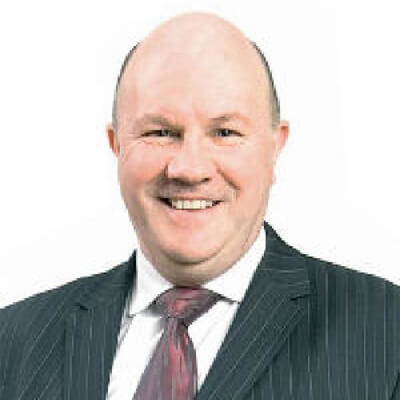 Nigel is Managing Director of Capita's Insurance Services Division. His client base includes, Zurich, Prudential, Friends, Abbey Life, Axa and MetLife. He has worked in the outsourcing sector for over 12 years and in large scale financial services regulated customer operations for over 25 years. His expertise is in the management of change with particular focus on people and customer service outcomes. With Nigel's very charitable nature and leadership qualities, he's the business brain behind the Foundation.