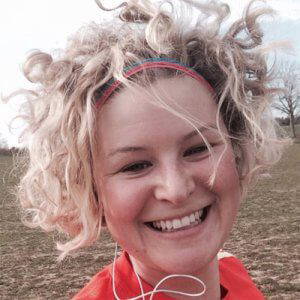 On Monday 12th January 2015, 30 year old adventurer Anna McNuff, from Kingston, Surrey left Bluff on the South Island of New Zealand to run the entire length of the country, finishing at Cape Reinga in the North Island after 6 months of solid running.
Unsupported, alone and with a bag weighing a quarter of her bodyweight on her back – Anna negotiated some of New Zealand's toughest backcountry – sleeping wild, crossing swollen rivers and scaling mountain passes on the Te Araroa trail. Running up to 32 miles a day, she took time out to visit schools along the way – sharing her story with more than 4,000 kiwi kids. The full 1,911 mile (72 marathon) journey took Anna 6 months to complete – raising nearly £5,000 for charity.
Motivated by her own childhood, Anna, helped fund 10 kids in the UK to attend a life changing outdoor Outward Bound course, which gave them confidence and skills to make a success of their own lives.
Anna says the journey was 'the hardest thing she has ever done' – quite a statement from the former Great British rower, who's also completed a number of other superhuman feats and once saved two people's lives in a car wreck caused by freak weather conditions.
The daughter of two Olympic rowers (her father Ian won a bronze medal at the 1980 Moscow Olympics), Anna looked set to follow in her parents' footsteps, having won a gold medal in the 2007 World University Games, followed by a bronze medal for Great Britain in the 2008 European Rowing Championships. After a series of injuries, Anna had to let go of her dream to represent her country at the Olympics.
From swimming 40km in open water to running 60 miles in a day, Anna competed in a range of challenges in the years following her early retirement from rowing, even finding time to compete in an Ironman and the Swim-Run World Championships.
For seven months throughout 2013, Anna cycled up to 130 miles a day – solo and unassisted – through each of the 50 states of the USA. When cycling through Colorado, Anna pulled two people out of a car wreck after their car had been washed off the road. Despite her heroism, Anna said she 'thought they were dead', admitting she cried on the bike for the rest of the day.
Adventurer Anna McNuff had the following to say, "I wanted to use this run to show people, the younger generation especially, that big ideas are never stupid ones. And that it's okay to be nervous, even petrified about challenges that lie ahead. What is important is that you start, that you get out there and give it a bloody good crack. The mind is an incredible machine – it'll let you push way beyond the point where your body wants to stop."
Anna's challenge reached more than half a million people through media and social media. Feel free to read more, and visit the Surrey Comet.
Or better yet, have a gander at her epic video.