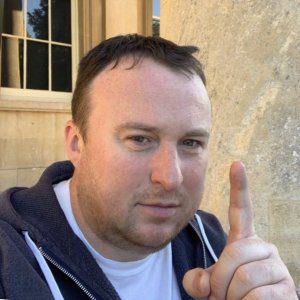 Ben Walton, lives in Cheltenham with his wife Tanya, and their two daughter's Amelia-Rose and Chloe.
5-year-old Amelia-Rose has been diagnosed with Spastic Paraplegia (HSP) – a degenerative disease that means her limited use of her legs will only get more painful, and mean she is likely to be consigned to a wheelchair for life. It is incredibly rare for this inherited disorder to be diagnosed in somebody so young.
Amelia-Rose's dream is to be able to walk unaided, without her walker, so that she can hold the hand of her little sister Chloe the short distance to her first day at school. To proudly take Chloe through the school gates and into the next big stage of her life.
Tanya and Ben have fundraised for Amelia-Rose for more than two years, desperately trying to raise enough for the operation, which went ahead at St. Louis Children's Hospital on the 29th of August 2019.
Dad Ben – who is quick to highlight just how 'unfit' he is, put himself through three challenges of a lifetime to help give his daughter the chance to walk. He completed 3 challenges, across 3 months, covering 300 km, in May, June and July 2019.
Back in May amidst his challenges Ben said "Amelia-Rose smiles through her daily pain and struggles, but for Tanya and I, it's not just a case of managing that. We want to give her a life that is, cruelly, just out of our grasp right now. I am not especially fit. In fact, I, like many, probably take my ability to move healthily for granted. But, seeing her passion for life, and hearing her at just four years old talk so lovingly about wanting to be there for her little sister on her first day of school – well, it is impossible to feel anything other than a desperation to improve things for her. These challenges will push me so far out of my comfort zone, but as any parent will understand – I'd go to the ends of the earth for my children. I'm making a start with these 300 kilometres."
They reached the target and raised £36,000 for Amelia-Rose to have the operation. She is now doing amazingly well and is learning to walk! Amelia will require on-going physiotherapy to enable her to walk, please donate as little or as much as you can, every penny counts.