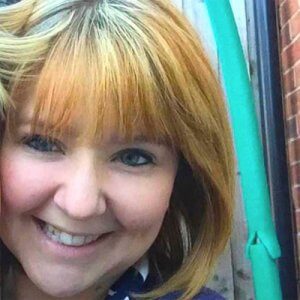 On July 25th, Beth Fletcher from Burton-on-Trent, Staffordshire, attempted to cycle 200 miles in 24 hours in a bid to raise £17,500 to pay for her autistic son to receive life changing treatment. Unfortunately after 79 miles and 11 hours of cycling non-stop, Beth stopped and collapsed suffering from chest pains – and was taken away in an ambulance.
Luckily Beth is ok and the fundraising continues. The money that was raised went towards her son to the Autism Treatment Centre of America for a week long program. Beth's four year old son Charlie suffers from autism and currently has limited communications skills.
Beth Fletcher is a photographer living in Staffordshire with her husband Nick and son, Charlie. When Charlie was 18 months old, Nick and Beth became concerned about his lack of speech and inability to communicate. In the 2 and a half years since, Charlie has been diagnosed with autism and struggles to socialise and interact with other children.
The pioneering treatment in America 'The Son Rise Program' was developed by two parents who had a severely autistic son. They were told to put him in an institution but instead chose to work with him themselves. Their son, Raun Kaufmann, is now a grown man and CEO of the Autism Treatment Centre of America where the Son Rise Program is taught to thousands of other parents.
Beth said the following,
"I'm really worried that people will think that I didn't complete my cycling challenge for Charlie. He was born in 2010 and was developing well, but at 18 months he hadn't started to speak and was not interacting with others. After months of speaking to doctors and trying to get help, we were told that Charlie had autism.
It has been so depressing at times as we have been fighting to get some help but kept getting nowhere. My husband would come home to find me crying on the floor because I wasn't getting anywhere."
She continued,
"All I know is that I pushed my own limits during the challenge and went as far as I could go. The treatment that Charlie received and what I learn't, about how to help my son was priceless."
Beth's challenge touched over 150,000 people, mostly through social media. If you'd like to read more, visit Burton Mail.
Beth and Charlie's fundraising journey will continue for many years ahead, even if they go over target, donations are very much welcomed and appreciated.