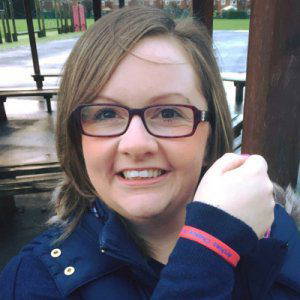 Charlotte Thornhill, an accountant assistant 29, lives in Gloucester with her partner Luke, daughter Jasmine and son, Archie. Their three year old son Archie has cerebral palsy, he cannot walk well and is often in pain. His dream is to dance unaided.
Archie received an SDR operation in the United States at St Louis Children's Hospital and after-care treatment in the UK, totalling £85,000 in June of this year. He would then be able to dance and move in the future, independently.
In order to raise the necessary funds, Charlotte laced up her dancing shoes in what was the challenge of a lifetime for a worrying Mum.
In a non-stop 36 hour (2 days and 1 night) heroic feat, Charlotte danced in her hometown of Gloucester until she hit her fundraising goal to change her son's life. The challenge pushed the self-admittedly 'unfit' Mum to and beyond her limits, as she danced so that her son might.
The date of this challenge was Saturday 28th May and was held at Gloucester Docks, outside COAL Grill & Bar. Charlotte began dancing at 9am and did not stop until 9pm Sunday evening.
Here's what Charlotte said before she completed this mammoth challenge,
"When I had Archie in 2011 it was very traumatic for me as I lost a lot of blood. I had to have a transfusion and I wasn't able to feed him for the first 24 hours and feared for my life and his wellbeing. When I finally did he was absolutely perfect in every way.
Put simply, I was scared. I'm an everyday woman and the sheer scale of the dance-a-thon was absolutely petrifying – but, every time I felt the weight of expectation, I remember that the thought of not achieving our fundraising target for Archie was a million times more frightening.
Although our journey seemed impossible, it was the Foundation's belief in us and the support from them that we hit our target and raised more than £85,000 for our boy, Archie, giving him the chance to walk for the rest of his life
For everybody that's supported us so far, and everybody that supports this challenge and Archie for the future, we cannot thank you enough."