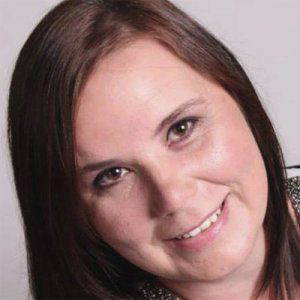 Single mother Emma from Evesham, Worcestershire, walked day and night in a non-stop feat to fund life-changing treatment for her eight year old daughter, giving her the opportunity to walk unaided.
Emma Haynes left her job as a legal secretary to care for daughter Olivia and her three other children. She walked two marathons in 24 hours in an attempt to raise the money for her daughter's post-op treatment without which, Olivia is unlikely to walk.
Olivia has relied on a wheelchair and walking frame to get around since birth, having been diagnosed with cerebral palsy. The muscles in Olivia's legs are very tight, making any weight she puts on her legs painful and tiring.
The life-changing operation from the NHS was hugely successful, but Olivia will need months of physiotherapy after leaving the hospital as she learns how to walk by herself. The vital postoperative treatment will cost £25,000+ – without it, Olivia is likely to be in a wheelchair for the rest of her life.
On Saturday 11th 2015 July, Emma pushed herself beyond anything she's ever done before by walking two back-to-back marathons for 24 hours, in the hope that Olivia might one day be able to.
The challenge took place in the family's hometown and Emma walked the same two mile loop through the town centre more than twenty five times, cheered on by her family and the local community that have already been so supportive to her and Olivia.
Emma had the following to say, "If I had to take a million steps so that Olivia can take just one then that's what I will do.
I was so motivated and the challenge really brought us together as a family. Olivia's twin sister Grace finds it so difficult that she can walk and Olivia can't so really I've done this for all my children.
It was the hardest thing I've ever done physically – I don't remember the last time I walked one mile let alone fifty two – but as any parent will agree, I will do anything within my power to improve my kids' lives, and I hope this strikes enough of a chord with the public that we're able to continue our fundraising for Olivia.
Emma's challenge reached over 1.5 million people across the UK, including the Birmingham Mail, Worcester News, Evesham Journal, ITV News and many more.
Although we've reached our target and Olivia has received the life changing operation, which was hugely successful, we're still fundraising for Olivia's aftercare treatment and physiotherapy – so please keep donating.