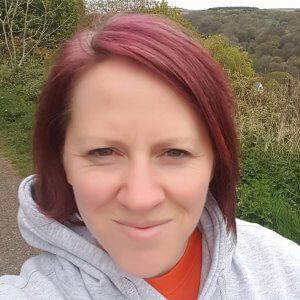 Pontypool Mum in Kilimanjaro challenge won't lose Hope of raising money for son's life changing operation
Jess Hope, 38, is a full-time mum and lives in Garndiffaith, South Wales with her husband Rich, a civil servant, and their two children.
Their eldest son Lincoln, 4, was born 10 weeks premature and has Cerebral Palsy, which affects his ability to walk.
In just a few short years and without intervention to treat his painful condition, the spasticity will cause deformities. With the need for numerous corrective operations, he would likely be consigned to spend the rest of his life in a wheelchair.
Lincoln dreams of running around with his friends, but whenever he tries to join in, he can't keep up and often falls.
There is an operation in America Lincoln can have that, along with post-operative physiotherapy treatment, would enable him to walk, run and live a pain-free life. The family need to raise almost all of the £100,000 necessary to get Lincoln the operation and post-operative treatment.
In order to raise this money, Lincolns mum will leave her family to take on a challenge that will take her more than a week to complete. The challenge is being supported by Gloucestershire-based charity Superhero Foundation, who've helped families raise hundreds of thousands of pounds in recent years.
Jess will undertake a daunting undulating challenge and trek across the entire length of the Brecon Beacons. Each day, she'll be taking on a half-marathon. At the end of the challenge, Jess will have climbed the equivalent of Mount Kilimanjaro. The challenge will push the self-admittedly 'unfit' mum to and beyond her limits, as she walks so that Lincoln will be able to as he gets older.
Jess will begin the challenge at 10am on Saturday 16th September 2017 from the National Trust car park at the base of the Skirrid Fawr, Abergavenny. Members of the public are invited to join Jess as she sets off – superhero costumes optional but preferred.
Trekking up and down the unforgiving hills of the Brecon Beacons, famed for SAS trainings, Jess is expecting to spend a lot of her time alone. It is hoped that Jess will finish at approximately 5pm on Sunday 24th September at Llangadog.
Jess Hope said,
"This challenge is bigger than anything I've ever tried before, and I'm in no way certain I can even do it. Every time I think about just how scared I am though, I think about what happens if we don't achieve our fundraising target for Lincoln, and that thought is by far a million times scarier.
"Lincoln has already had to go through such hardship in his young life's being born 10 weeks prematurely, but we're all determined to do whatever it takes to ensure he doesn't have to spend the rest of his life in a wheelchair. Like any mum if it meant us getting the money we so desperately need, I would walk to hell and back to get it."
She continued,
"Lincoln is such a happy young boy with a gorgeous smile and infectious laugh. He tries his best to keep up with his younger brother and his school friends but he just can't, and added to the constant pain he feels, it really does break my heart. We all just want to give him a better, brighter future, and we will do everything in our power to make it happen."