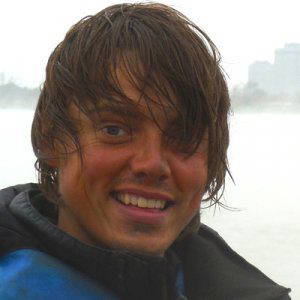 Charity champion Kev Brady has given little Archie Thornhill an incredible early Christmas present – £18,000 towards a life-changing operation.
Kev raised the total – all of which he has donated to the families campaign, Archie's Chance To Dance – by swimming the entire 220-mile length of the River Severn in October 2015.
Money raised has paid for an operation in the United States for the Quedgeley toddler, who suffers from Cerebral Palsy, which has freed him from pain and enabled him to move independently.
Although the family are still fundraising for aftercare and physiotherapy, the sum donated by Kev takes their total raised so far to over £85,000, meaning Archie was able to have his operation in June of this year.
Here's what Charlotte said when she found out that Kev was fundraising for Archie:
"It's ridiculous what Kev's done.
When he was raising the money we weren't aware that it was going to Archie, and he came round last week and told us that's where he wanted it to go, and it's just mind blowing, really – it's unbelievable.
It just means the world to me, coming up to Christmas especially.
I've been a bit stressed out with making sure we can raise as much as we can before the end of the year and Kev's literally blown that out of the water."
Charlotte added: "It's hard to find the words to thank him enough."
He first met Archie earlier last year and said: "It's going to be amazing seeing Archie after the operation.
He gets around great now on his gold walker at the moment, and he's fast on that – so as soon he's able to walk pain-free, we'll see how fast he can actually go.
I'm just so happy the swims been able to do such a good thing for them and I'm really looking forward to seeing his progress over the coming years."
Kev, who canoed the length of the Mississippi river last year, added: "Often when you're fundraising it can feel like money's being thrown into an empty pot, so it's so nice after a month of swimming and hard work to see exactly where it's going to go.
"I know exactly what it's going to do – and also know the people that it's going to go to. I know how lovely Archie and Charlotte and the family are, and it's a great feeling to know where it goes."